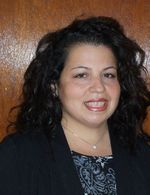 Anna Aprea, a Licensed Associate Broker in Century 21 American Homes' Oceanside office, attended Nassau Community College. While deciding her future, Anna began her real estate career in 1997. It was her first venture in the business arena where she has remained a full time Real Estate Professional for 17 years.  She joined the Century 21 American Homes Family 3 years ago and continues to be an outstanding success story.   Anna is very active in her community as a member of the Ladies Auxiliary and she is active in several local charities.  She is experienced in the entire Long Island real estate market including the Queens and Brooklyn areas (she started her career in Ozone Park). She is well versed in all aspects of residential real estate including single & multifamily homes, co-ops, condos, rentals and has handled numerous Commercial transactions as well. Anna is a Certified Relocation Specialist and is also fluent in Italian. Her mantra is to be reliable, hard working and dedicated to getting results done. She has been a mentor and trainer to past and current agents who have achieved top results in their career.   During her career, Anna has received the Elite "Centurion Award" and coveted Masters Award at all levels of the Century 21 System including Ruby, Emerald and Diamond and is  a Quality Service Award winner. Anna has  been consistently included on the Top 100 Award Winning Century 21 Agent in the entire New York Metro Area!.  
Register
For advice from Anna along with
several of Long Island's premier real estate experts
attend a
Real Estate Career Mixer
. It's a great opportunity to see how others have become successful Realtors and why it is the
career
for them and potentially you!