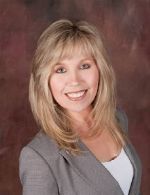 Before beginning her Real Estate Career
Kelly Cafiso
was a stay at home mom. Being a mother of three boys, Kelly wanted to work while still being near her children. She was looking for a career flexible enough to meet the demands of her schedule and Real Estate allowed her to do just that.   In only 6 short years Kelly Cafiso has risen to one of the company's top agents. According to Kelly, "To be successful in Real Estate you need to work hard, be determined, keep in touch with customers and build relationships." She is living proof that a stay at home mother can make a great career in Real Estate and still have time for her children.   Kelly says, "One of the most satisfying aspects of Real Estate is helping people to start a family in their first home. " Real Estate is a great way to help people and earn a substantial living!" Kelly is among the top 21 agents of Century 21 American Homes. She has been awarded Centurion Producer, Masters Emerald, Masters Ruby & Quality Service awards from Century 21 LLC.  
Register
For advice from Kelly along with
several of Long Island's premier real estate experts
attend a
Real Estate Career Mixer
. It's a great opportunity to see how others have become successful Realtors and why it is the
career
for them and potentially you!